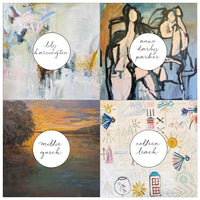 FRIDAY, OCTOBER 13
CURRENT CREATIVES
Friday, October 13 | 4 - 7p.m.

A group show featuring new work from: Lily Harrington, Ann Darby Parker,
Colleen Leach and Millie Gosh

save the date
Partners card preview party
Thursday, October 19 | 4 - 7 p.m.
Enjoy sips and nibbles and 20% off your purchase
with your Partners Card.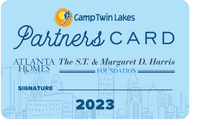 Happenings
NOW OPEN
Huff Harrington Paris
We're thrilled to officially announce that we're opening a new location in Paris. It's truly a dream come true and we can't wait welcome you to our petite retail boutique. Our new spot is petite - but filled to the brim with treasures and goodies we've uncovered on our travels. As always, we'll be curating the most beautiful French finds and bringing them back to Atlanta for you to enjoy. But now, we're also thrilled to offer you a place to stop by, say bonjour, and shop in the heart of Paris. So, whether you're in Atlanta or Paris, be sure to pop in and see what we have in store. À bientôt!
By Appointment
14 Rue Augereau
Email Paris@huffharrington.com
to schedule your visit