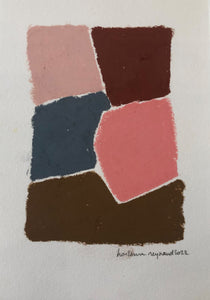 8.5 x 5.5
mixed media on paper
All Fine Art is final sale.
Give us a call at 404-257-0511 to try it before you buy it!

White Glove
This item requires "white glove shipping" or special packaging and handling. The shipping cost associated will be automatically calculated during our checkout process. If you're local, we also offer in-store pick-up. We can't wait to get your special purchase on its way to you! All original fine art and one-of-a-kinds are FINAL SALE.