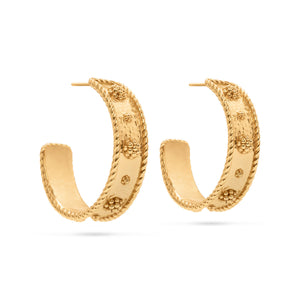 Clean and classic statement hoops wrought in shimmering hammered gold and finished with Capucine De Wulf's iconic berry and thread motif.
18K gold IP over brass.
As each piece is entirely made by hand with natural materials, they will all vary slightly and carry the soulful imperfections of the artisan who made it.
1.2".