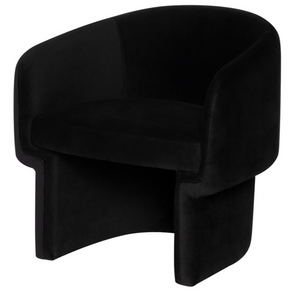 With a gently curved back and organic appeal, this occasional chair brings a softer edge to your sitting room. The resurgence of shapely sofas, which date back to popular design references of the 50s and 60s, feel fresh, intimate, and modern. Embrace the rounded back and create a cozy sense of comfort in your living room.
PLEASE NOTE: due to surging freight prices, shipping charges may be higher than reflected in your final cart. We will be in touch if shipping this product is more 
than anticipated. Thanks for understanding.