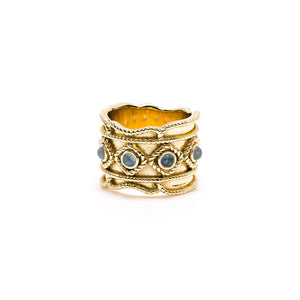 Wear this Capucine De Wulf ring everyday like a little crown on your finger as a reminder that no matter the circumstances, the location, or the moment, you are a queen at heart – regal in your choices, your actions, always dignified and gracious.
18K flash gold-plated brass.
As each piece is entirely made by hand with natural materials, they will all vary slightly and carry the soulful imperfections of the artisan who made it.