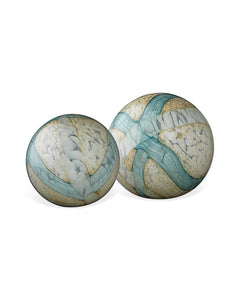 Our large handblown glass spheres come in four finishes to fit many different room styles. Each ball has a mesmerizing, one of a kind finish that will vary from piece to piece. This gives every orb an ethereal, magical feeling.
Material: Glass
Color/Finish: Pale Blue
Dimensions: Large: 9"Dia.; Small: 7.5"Dia.