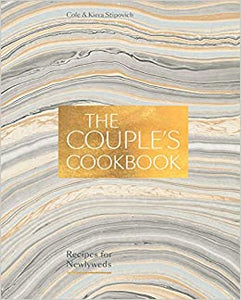 A beautiful primer for newlyweds starting their first home together, full of achievable, modern recipes for weeknight meals, weekend brunches, and everything in between.
The Couple's Cookbook 
is an inviting collection of simple and comforting recipes for any food-loving pair who wants to answer the eternal question: what should we eat?
Written by a married couple, these recipes are delicious, modern classics such as Grilled Curry Chicken Salad Lettuce Cups, Red Potato Salad with Smoked Bacon and Chives, Spicy Shrimp Tacos with Mexican-Style Slaw, and Caramel Cheesecake Jars.