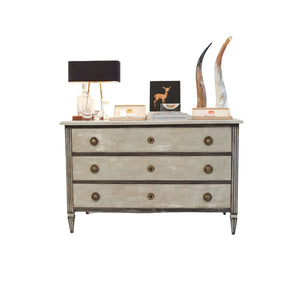 A stately Directoire-style commode in a beautiful faded gray paint with charcoal painted accents. 
51" W x 25.5"D x 33" H
PLEASE NOTE: due to surging freight prices, shipping charges may be higher than reflected in your final cart. We will be in touch if shipping this product is more than anticipated. Thanks for understanding.