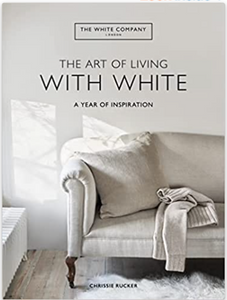 In this sequel to bestselling For the Love of White, Chrissie Rucker, founder of The White Company, teaches you how to harness the power of white and neutral colors to create a truly welcoming home, and provides specific tips and ideas for stylish living and celebrations to enrich each season of the year.
"I love a home to feel warm, inviting, personal and lived-in – and mastering how to decorate with white and neutrals is a wonderful way to achieve this."—Chrissie Rucker
In her much-anticipated second book, The Art of Living with White, Chrissie Rucker, Founder of The White Company, explores 10 inspirational homes that illustrate beautifully different ways to use white and neutrals through the seasons. The homes vary in size, style and location—from a minimalist city pied-à-terre to a New England-style country house—but what unites them all is the welcoming, stylish and calm feel that their owners have each created.